All of the field trials 2016-17 are drawn and run in accordance to The Kennel Club of Great Britains rules and regulations. Any questions should be directed to the clubs secretary in the first instance Mrs Sylvia Pay by email to: japay@btinternet.com
The draw for the trials are stated on the schedule. The card from the draw will be published on the respective trial page. Entry forms can be obtained direct from the secretary at the moment but it will be available to download from the site in the weeks to come.
We have 5 field trials for this season.
Open English Springer Spaniel 14.11.16
Novice cocker spaniel 20.12.16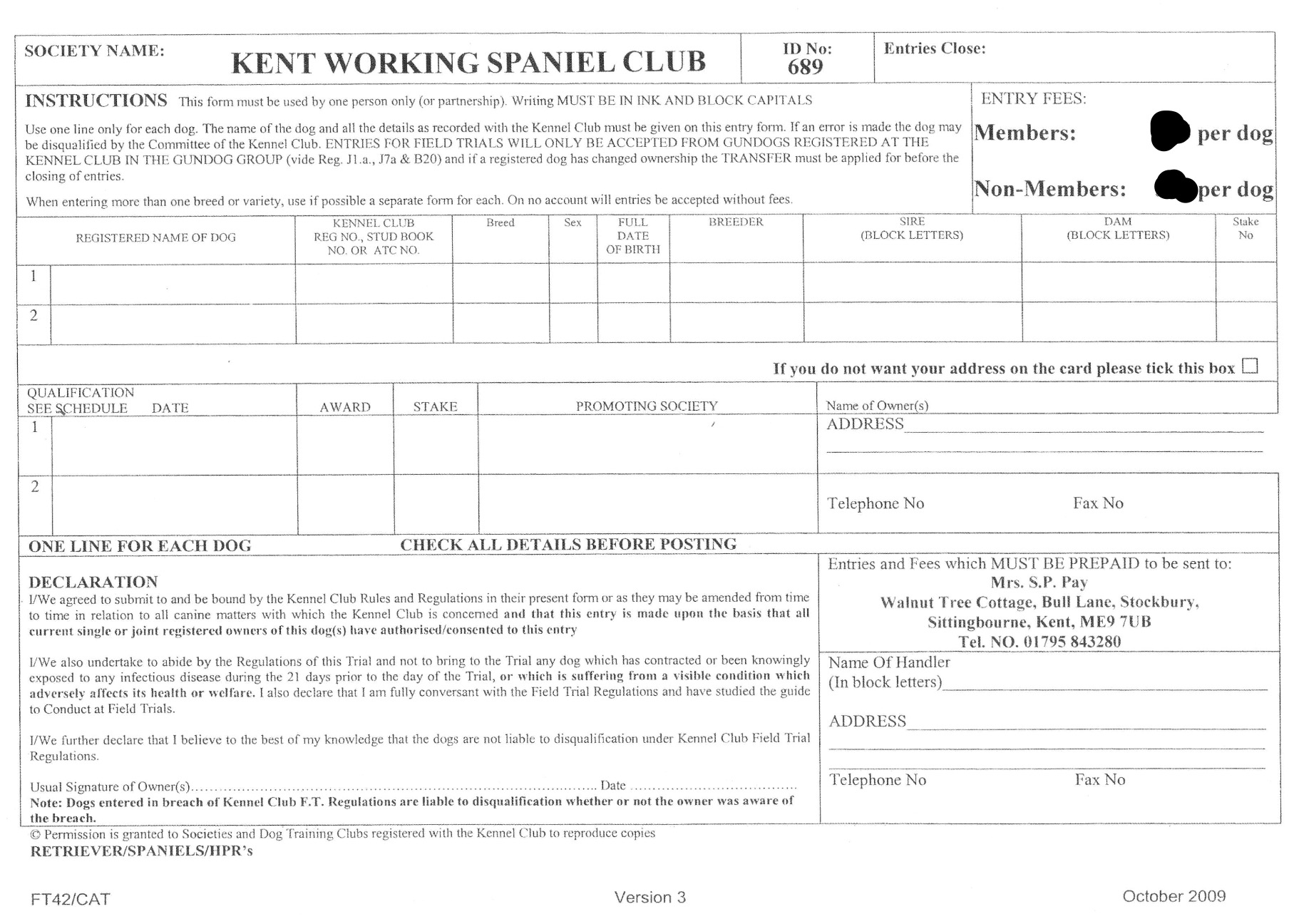 A new form will be added for download ASAP.